In 2010 the University of Melbourne's Graduate School of Education (MGSE) has appointed Professor John Hattie, author of "Visible Learning", as Director of its research institute. In December 2011 Hattie lectured about "The future of measurement" during the MGSE's Deans Lecture Series.
Measurement invades so many aspects of our life, particularly in our schools. During the past ten years a new revolution has been occurring leading to fascinating new ways to think about measurement. These include the use of technologies, changing conceptions of how to assess the qualities of tests, the measurement of progress, assessing cognitive processes and the globalisation of measurement. This lecture will outline this revolution, showing how many of these advances can be included in a reporting engine accessible to teachers. These assessment reports can make learning more visible to the student and the teacher.
You can watch a video of the lecture about how to make learning visible below and download the lecture notes from the university's website.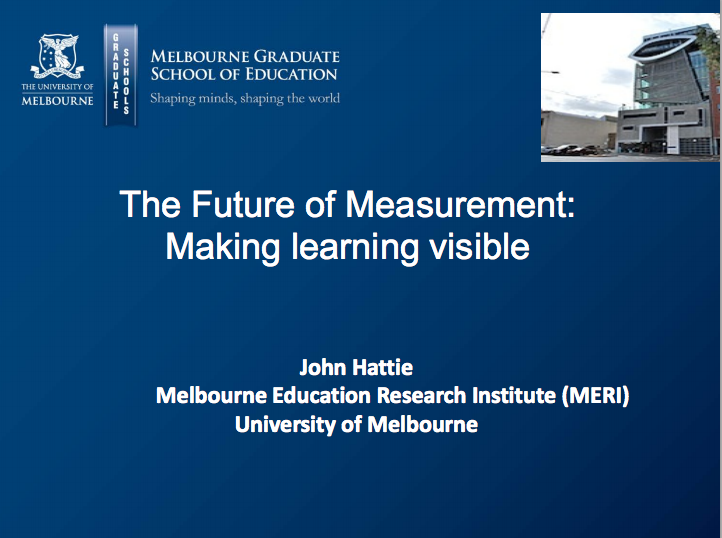 Source: MGSE