"Improving Schools through Visible Learning: Research, Practice and Impact". That's the motto of the 2016 Visible Learning World Conference. The event in London is organized by Osiris Educational, a UK-based training provider for teachers. According to Osiris, the VL World Conference will "provide attendees with the research, knowledge and motivation to become more inspired and passionate teachers who are empowered to make a change in their classroom, measure the impact of that change, and improve pupils' outcomes." And indeed, the organizers have assembled an impressive lineup of educational experts from around the world. Here's a quick overview:
John Hattie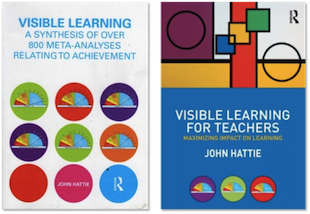 John Hattie's research on Visible Learning provides the basis for discussion and the main theme for the conference. His ground-breaking synthesis of meta-studies Visible Learning is the result of 15 years of research on what works best in education. According to Hattie, "visible learning and teaching occurs when teachers see learning through the eyes of students and help them become their own teachers."
Watch a short video: John Hattie keynote on Visible Learning
Read the book: Amazon | Library
Shirley Clarke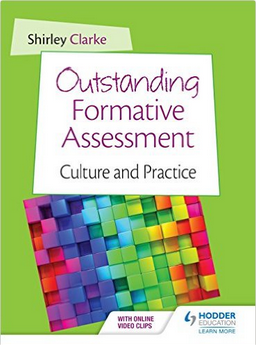 Shirley Clarke is an expert for formative assessment. Her latest book, aimed at teachers in primary and secondary schools, is called "Outstanding Formative Assessment. Culture and Practice.". After having worked for several years as a teacher and researcher Shirley is now a freelance consultant, running courses, researching and writing.
At the Visible Learning World Conference Shirley Clarke will discuss how Visible Learning can inform assessment to improve learning and progress.
Watch a short video: Shirley Clarke on Feedback
Read the book: Amazon | Library
Andy Hargreaves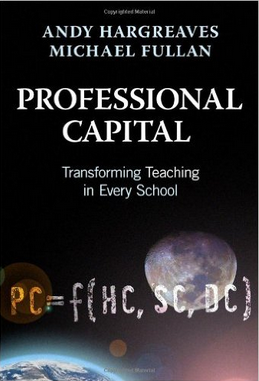 Andy Hargreaves is the Thomas More Brennan Chair in Education at Boston College. Currently serving as adviser in education to the Premier of Ontario. He is also an extensive writer and has authored or edited over 30 books. His latest book, co-edited with Michael Fullan, is called "
Professional Capital – Transforming Teaching in Every School
".
At the Visible Learning World Conference 2016, Andy Hargreaves will discuss "Uplifting Leadership: the six common characteristics of high-performing leaders."
Watch a short video: Andy Hargreaves on Professional Capital
Read the book: Amazon | Library
Guy Claxton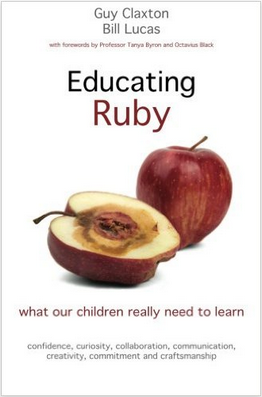 Guy Claxton is a writer, consultant, lecturer and academic. He has written extensively on subjects such as the value of uncertainty in learning and the characteristics of effective lifelong learners. "
Educating Ruby – What our children really need to learn
" is his latest book on this subject. Guy's Building Learning Power programme (BLP) explains how to help students become better learners, both in school and out.
At the Visible Learning World Conference Guy Claxton will discuss ways to create a learning-powered curriculum.
Tony MacKay
Anthony MacKay has held a number of senior posts at education institutes in Australia, England and America. He is CEO of the Centre for Strategic Education (
CSE
) Melbourne, Inaugural Chair of the Australian Institute for Teaching and School Leadership (
AITSL
), and Inaugural Deputy Chair of the Australian Curriculum, Assessment and Reporting Authority (
ACARA
). Tony works on school leadership and school reform projects around the world.
Deb Masters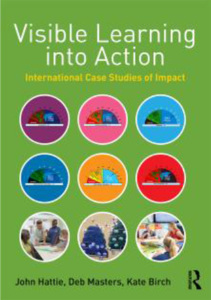 Debra Masters is the Director of Visible Learning plus, a professional development programme for teachers based on John Hatties research. She is responsible for developing Visible Learning training and support materials, training Visible Learning facilitators and in delivering Visible Learning training globally. She is also a co-author of John Hattie's new book "Visible Learning into Action". The book brings together case studies of Visible Learning projects of 16 schools around the world. It might be the perfect complement to the conference.
At the Visible Learning World Conference 2016, Deb will talk about the real-life impact that Visible Learning has around the globe.
Read the book: Amazon | Library
Short video: Deb Masters on Visible Learning Plus
Mick Waters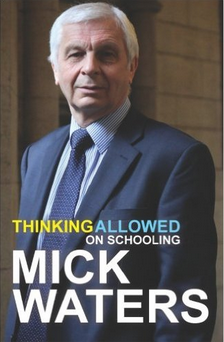 Michael Waters is the former Director of Curriculum at the British Qualifications and Curriculum Authority (QCA). His role at the QCA was to give children a meaningful foundation of education, specifically to provide them with knowledge that will give them help in later life, and not just generic academic knowledge for the sake of it. He has written several books on the curriculum, teaching and learning, and management. His latest book "Thinking allowed on schooling" describes how schooling has developed over time and where might it be going in the future.
At the Visible Learning World Conference Mick will have a look at the way we run schools and classrooms to raise questions about the way the other 'effects' are influenced by our traditions, constraints, and habits.
Read the book: Amazon | Library
Short video: Teachers.tv with Mick Waters
Barry Hymer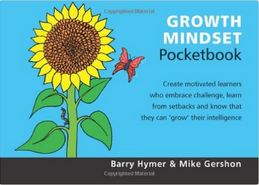 Barry Hymer is Professor of Psychology in Education at the University of Cumbria in Lancaster. In his latest book "Growth Mindset" Barry Hymer and Mike Gershan explore the difference between learners with fixed and with growth mindsets. Their pocketbook also explores practical strategies for developing the growth mindset kind of learner.
At the Visible Learning World Conference will outline how the Constructivist teacher can embody Visible Learning virtues: putting quality feedback, metacognition, conceptual challenge and both deep and surface learning at the heart of the teaching practice.
Read the book: Amazon | Library
Short video: Barry Hymer on Talent development
James Nottingham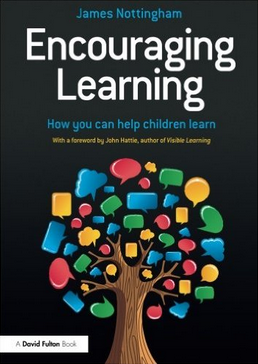 James has been a teacher and leader in schools and kindergartens, he is now a sought-after keynote speaker and independent consultant. His company, Challenging Learning, is the official partner for Visible Learning plus in Scandinavia. He is also an author and a co-founder of p4c.com, an international resource and collaboration site for Philosophy for Children.
At the Visible Learning World Conference he will talk about the lessons learned from his work with approximately 300 pre-schools, schools, and colleges across in Scandinavia.
Read the book: Amazon | Library
Short (animated) video: James Nottingham explains why more challenge leads to enhanced learning.
Helen Butler

Helen Butler is the Director of Professional Learning for Corwin Australia and co-author of "The Critical Friend – Facilitating Change and Wellbeing in School Communities". She has been working for the Visible Learning plus Team in Australia for the last three years.
Craig Parkinson
Craig Parkinson is Osiris Educational's most experienced Visible Learning plus consultant. He has helped teachers and schools England, Scotland and Wales on their journey to becoming a Visible Learning School. Make sure to
follow him on Twitter
for your daily dose of fun and helpful insights into the Visible Learning journey.
At the Visible Learning World Conference Craig will outline the development of the Visible Learning network in the UK and discuss the next frontier for this growing network both in the UK and beyond.

When? 25th-26th January 2016
Where? QEII Centre, Westminster, London, UK.
How? 2-Day-Conference with workshops, research paper sessions and case studies.
Tickets? Book your tickets at www.osiriseducational.co.uk
Further information? Check out the conference website: www.vlworldconference.com
---