John Hattie delivered an interesting keynote speech at this year's researchED conference in Melbourne, Australia, about "The status of evidence in education". ResearchED is a teacher-led organization with the aim "to raise the research literacy of educators." You can watch the video with John Hattie's keynote below or read on for some quick take-aways.

What is research
"If you think of the research – 're-search' – that's what a lot of the research activity is: going back over the many things you know, the many things you found out, and try to build a story about them."
What is evidence
"Evidence isn't facts, it isn't data, it's an interpretation of all that data."
Which evidence is used in schools
• Evidence from 'controlled' studies ("we don't have in our discipline the notion of controlled studies, it just isn't in the nature")
• Evidence from observations
• Evidence from past experience ("That's the one that teacher use the most, but how can we contest that evidence?")
3 problems with the interpretation
"Every one sees something different, but the mountain doesn't change. It's our lens that we have on, that makes the difference. Are we prepared to see the mountain in a different way? Are we prepared to falsify our assumptions?" John Hattie provides more details when he explains the three main problems related to the use of evidence in schools:
Problem 1: Too much information
• We are drawn to details that confirm our own existing beliefs
• We notice flaws in others more easily than flaws in ourselves
Problem 2: Not enough meaning
• We think we know what others are thinking
• We project our current mindset and assumptions onto the past and future
Problem 3: Need to act fast
• We are motivated to complete things that we have already invested time and energy in
• We favour options that appear simple over more complex ones
I could not care less about how you teach!
"I hope none of you ever goes to a professional learning session to learn about another app, another resource, another teaching method. I could not care less about how you teach! I care about the impact of your teaching and about how you think about your teaching. " Watch the whole video to find out how John Hattie and his team help teachers to use the evidence in their schools.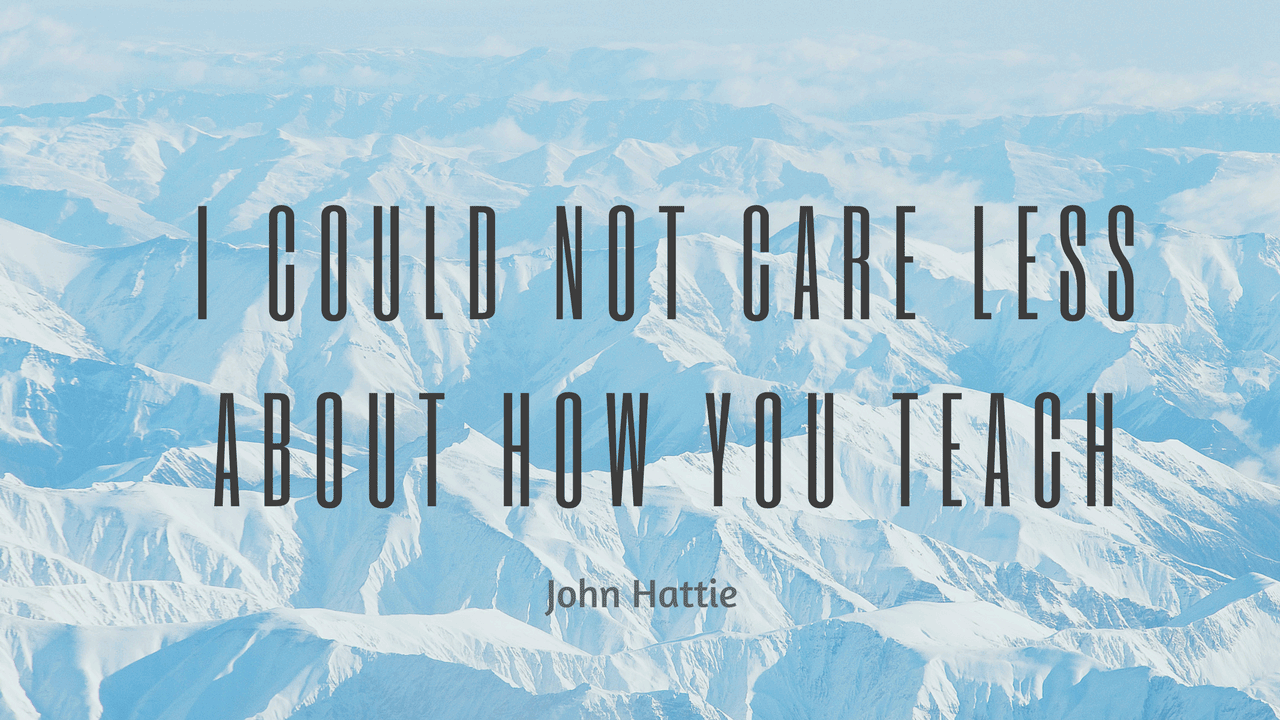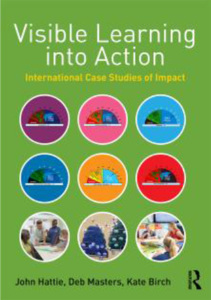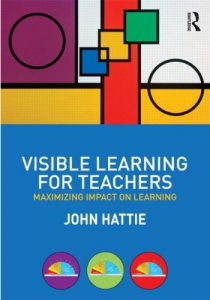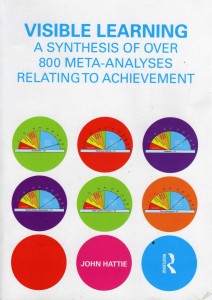 Read the books from the Visible Learning Series. Order your copy on Amazon or find them in a library.